Griffon Ramsay is a wood sculptor from Texas who sometimes turns to social media for inspirations for her carvings. After getting several requests for Groot, from "Guardians Of The Galaxy", she went to see the movie and then set about her task.
Did you know Christopher Walken actually began his career as a dancer, not an actor?

Check out these sweet moves!
Feeling like a couch potato? Watch some of these adventurous people and get inspired!
Imagine that the MCU was created 20 years ago ... What would Avengers have done with a 1999 cast? Check out the answer in this amazing fan made video.
This just never gets old. As if "Party Rock Anthem" by LMFAO wasn't awesome enough, finding out that it works perfectly with Billy Joel's "Uptown Girl" puts it in a whole new level!
Although this video clocks in a just under a minute, you have to admit that it has some fantastic footage.
So honestly, I'm not really sure what this is, but I know I'm never going to stop watching it!
It takes a creative mind to come up with the concept of a great sculpture, but these artists really went above and beyond with their creativity.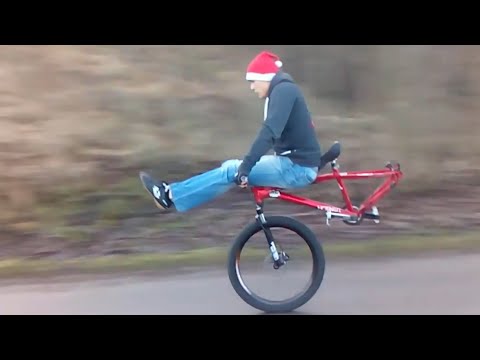 Ready for a batch of awesome incredible people? Here's the best of January 2018, courtesy of People are Awesome